Boost Your Natural and Ageless Glow with Origani's Facial Serum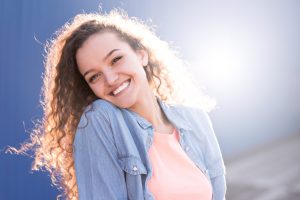 It's the dream of every woman to have flawless and radiant-looking skin. This is why many look for ways on how they can improve their daily skincare ritual. However, in the hopes of getting beautiful skin, they resort to trying as many products as they can, which often results in disaster.
The Basics of Skincare
When it comes to skincare, keeping it simple can offer far better results. That's why I only stick with the essential beauty steps, which are cleansing, toning, and moisturizing. But the most challenging part here is finding products that go perfectly with your skin type.
The Game of Choice
As you shop for products, you'll see an overwhelming number of selections. It's important to do your own research about the items you'd like to try. I learned this the hard way.
As I was looking for a facial serum, it took me two or three trials until I finally found one that works. I had to suffer severe skin irritation because I wasn't good enough in examining products that would work on my skin. So on my fourth try, I decided to learn about Origani Philippines through review sites, and got more insights about its products.
That's how I came upon the brand's Youth Infusion Booster Serum. After reading some positive feedback about it, I was more than thrilled to try it myself.
The Judgment Day
During the first week of application, I didn't notice any visible change or improvement on my skin. But things took a turn after months of continued use. I felt that my face has become firmer, smoother, and brighter. People around me were also giving me the same comments.
I felt more refreshed than ever. I love the fact that this serum contains riboxyl, which is a natural cellular energizer that boosts the production of collagen and keeps skin soft and supple. It also contains aloe extract, which is essential in maintaining the moisture in our skin.
A beauty regimen is necessary to maintain healthy and beautiful skin. Although you'll find tons of options out there, it's necessary that you do your own research before buying anything. This way, you'll get the result that you want.