Kedma Philippines: How I Keep My Hair Soft and Healthy at All Times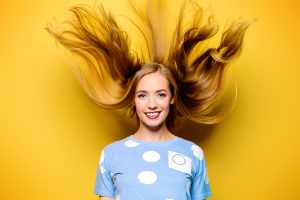 Most people dream of having smooth and healthy hair. It does not matter whether you are a man or a woman — all you want is for your precious tresses to grow as healthy as possible. People say that our hair is our crowning glory, and they are definitely right.
We have to take good care of it to make sure that it won't be damaged anytime soon. Personally, I am very particular when it comes to choosing the products that I use on my hair. I always see to it that the ingredients will benefit my hair and won't lead to hair fall, dandruff or the like.
Luckily for me, I have found a Mineral Hair Mask by Kedma Philippines, and although the brand is mostly known for its skin care products, this hair mask is a gem. It is enriched with Dead Sea salt as well as Jojoba oil to keep my hair strong and shiny. It keeps my hair clean without stripping natural oils that keep my hair healthy and shiny.
I use this once to twice a week, as instructed. I massage it into wet hair, and I leave it for about 5–8 minutes. The results are amazing as you can immediately see and feel right after getting out the shower. My hair seems to be stronger and more manageable, which I definitely love.
I also promised to stay away from styling tools that use heat as much as possible. I used to use a blow-dryer every single day, but that only made my hair dull and lifeless. Since I've done this, my hair seems to be shinier and healthier than ever. Plus, I get to sleep more in the morning!
Having healthy and shiny hair can boost self-confidence. Whip your hair back and forth and see the eyes around you twinkle with disbelief and admiration!