How Black Pearl Cosmetics Revs Up My Day-to-Day Skincare Ritual
As much as I love the light and warmth the sun provides, I make sure that my skin has enough protection against its harmful effects. This is why I see to it to consistently follow my daily morning ritual.
For my skincare routine, I choose to use the Light Day Cream SPF25 from the Black Pearl Cosmetics in the Philippines by Sea of Spa. I heard that the brand has earned quite a reputation for using the best and natural ingredients in their product.
My Experience with Light Cream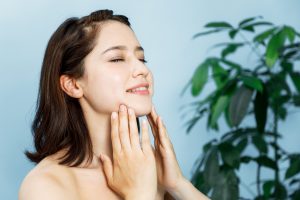 To give you an idea, this light cream contains a unique complex of seaweed and Dead Sea minerals which are excellent in repairing damaged skin cells as well as in supplying your skin the nourishment it requires. What's more, it's a moisturizer and sunscreen rolled into one, lessening your preparation time.
Did I also mention that it is an oil-free solution for fast absorption and has a light texture which feels like you're not wearing anything? If you think that's all of it, the cream also balances out the moisture of your skin without too much fuss so you could quickly enjoy these benefits.
Another reason I think it's perfect for my daily ritual is the SPF 25 it contains, you'll protect your skin when you go outside. Although it is still important to wear comfy clothes and stay in the shade, this light cream could minimize or keep off the amount of damage your skin would have to go through.
Why I'll Always Go Back to This Awesome Find
I believe that caring for yourself once in a while is no luxury, so it's okay to spend a few bucks on skincare. Sure, the Black Pearl Light Cream is way more expensive as compared with other brands, but the number of benefits you could enjoy and get is no match for the money you've spent on it.
So don't keep yourself from giving the proper care and attention your skin needs to stay beautiful and confident every day.