Reasons You Should Never Skip Primer Before Makeup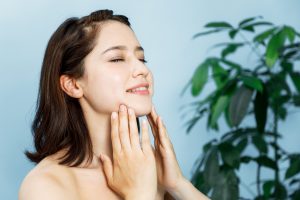 Have you always been curious about the true importance of a primer? Are you debating with yourself whether you really need it or not? Well, surprise, surprise — it is actually one of the most important steps when it comes to your makeup routine.
I personally use Origani's Perfect Base Primer as I am a huge fan of mineral makeup — and all of theirs is amazing. If you are looking for Origani Philippines product reviews, you have come to the right place.
Whenever I use this face primer, my makeup glides on smoothly and evenly on my skin. It does not look patchy, and my foundation looks very even! It also surprisingly fills my big pores, which has been a problem since day 1. I can even pile on cream products on my skin, and it will not look patchy.
Origani's primer has Jojoba and Avocado oil as its ingredients, which are probably the reasons my skin feels supple and smooth whenever I use it.
Also, it gives me this radiant glow from within that no other primer has ever given me before. It is not that "oil slick" look. Instead, it is this healthy and youthful glow that looks like it comes from the inside.
I also love using primers as it acts as a barrier to applying makeup. It guards and protects the skin so the makeup won't penetrate deep down your pores. Simply put, it blocks all the allergens and harmful chemicals in your makeup from getting deep into your pores, preventing breakouts.
Get a bottle of Origani's primer today, and you most definitely will not regret it! Step your makeup game today and give your skin a break!