About Blogged Reviews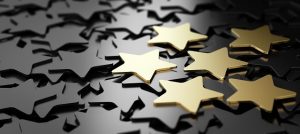 Hello and welcome to Blogged Reviews – a friendly product review website for Filipinos by Filipinos.
Making a purchase is always a big deal. And we think you deserve value for your money.
But finding the best pick isn't always easy.
Advertisers make products sound so good, that you're tempted to click "Add to Cart" or swipe your card. Most of the time, what you buy meets your standard. But there are unfortunate cases of consumers not getting what they asked for.
Here at Blogged Reviews, we keep you safe from such instances. From cosmetics and skin care to the latest gadgets, we write anything and everything about PH products.
Your Trusted Review Site
Our team loves writing reviews for TWO reasons:
First, we want to help you out. We understand the challenges of buying, especially online. You don't know the product unless you have it. We spare you from purchase blunders by giving you all the details. Specs, prices, available models — we'll give you the low down.
Second, we love learning more about PH's offers. Our love for local drives us to review Filipino-made products, hoping you'll love them as much as we do.
Read our blogs today to find out our take on your favorite products.