Royal Treatment with Black Pearl Cosmetics Philippines' Peeling Mask
Filipina reviews the effectiveness of Black Pearl Cosmetics Philippines' Royalty Peeling Mask
Effectiveness

Price

Peeling Effect
Review of Black Pearl Cosmetics' Philippines Royalty Peeling Mask
This Peeling Mask's so effective that it made our 40-ish Filipina reviewer think that she found the right beauty product to make her feel like royalty!
I have been using peel off masks since I was in high school. I have to say that it is a very satisfying process to see that dead skin fall of your face to reveal new baby soft skin after a few uses. As I got older, and my skin had more specific needs, I knew I needed a much better peel off mask not only smelled nice but also helped with my aging skin. Black Pearl Philippines Cosmetics gave me the answer to my search with their Royalty Pearl Peeling Mask. It has the highest concentration of pearls per dab.  These help exfoliate the skin removing dead skin cells revealing a new layer of younger skin.
Black Pearl Cosmetics is a company specializing in anti-aging products. They use ingredients sourced directly from the Dead Sea. They also use original black pearl powder from Tahiti. Their products contains 18 amino acids and 27 dead sea minerals. These are all concentrated inside each application.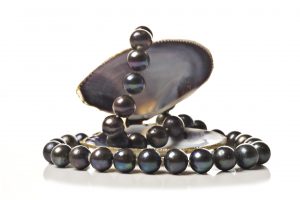 The Dead Sea has a reputation for deep healing. Every year, millions of tourists flock to its waters to experience natural healing without the use of chemicals or drugs. It's waters is one of the saltiest on earth rendering it unable to support aquatic life! But it aids to improve life to anyone who comes to visit!
This healing and medicinal properties are the key components cultivated by Black Pearl Cosmetics. Their products aid in keeping the skin young and lustrous.
SWITCHING TO AN ANTI-AGING PRODUCT
There are millions of peels out there that promises to exfoliate and renew skin. But not all deliver to enhance keeping the skin young.
As I find myself getting older, I find that my skin becomes more demanding. My skin is drier and I find my freckles increasing and more dominant. Medlineplus by the US National Library of Medicine, the skin undergoes lots of significant changes. This include the following
the thinning of the epidermis (or the outer skin layer)

the appearance of pigmented spots such as age spots and lentigines

lots of skin growth such as skin tags and warts.
And there are plenty more in that list but I only included these ones!
There are a lot of ways to delay the aging process of the skin. The bottomline is, it is all about taking extra care of it. I knew I needed a good product that would help me in this life long process of prevention. I had heard of the anti-aging properties of the Dead Sea but found it too tedious (and even hilarious) to uproot my life in Manila to move there! So it was a blessing to find out that Black Pearl's Cosmetics was available in the Philippines! It was a way of acquiring the Dead Sea's healing properties without shelling out money for airline tickets and accomodation!
PEARL PEELING MASK FOR AGING SKIN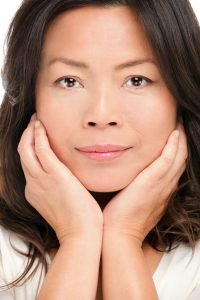 After reading about the thinning of the skin due to aging, I was hesitant to start using a peeling mask on my face again. Because it involved removing the outer layer of skin. Yet, Black Pearl's Royalty Peeling mask helps stimulate cell renewal with small, perfectly rounded granules. These help massage the skin. It is also beneficial that the Dead Sea salt minerals promote healing to help keep the skin young and radiant. I wanted to give it a try since peeling masks have been part of my beauty routine for a long time.
I do not have any regrets after my first use.
PACKAGING AND APPLICATION
The product comes in a small black tub in the standard Black Pearl's Royalty range. It is not your typical mask since it does not Harden on your face. The product is like a facial wash with micro-beads that you massage on to your skin. The massaging is essential to exfoliate the dead skin cells.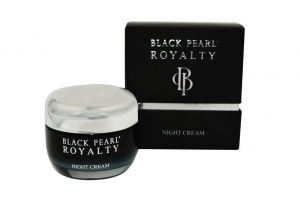 It is recommended that your face is clean before applying the peeling mask. Black Pearl also has a toner that I am considering on purchasing.
Michelle Ville of beautyeditor.com, Michelle Villet, shares that it is best that you exfoliate before you apply a mask. She got this advise from her aesthetician who says,
"you can't mask with out proper exfoliation first… How are all the ingredients in the mask going to penetrate if you've got a layer of dead skin cells on the surface blocking them?"
It is very handy that Black Pearl's Royalty Pearl Peeling Mask already does the exfoliating! There's two products there combined in one!
MY FILIPINA SKIN CARE FRIEND
I am happy to say that after a week of use (and it is recommended that you use it for a week and then let your skin rest), my skin has improved big time. It looks radiant and feels younger.
Black Pearl's products are quite expensive though but they last for a long time and the results are worth it. This peeling mask has given me the assurance that I am being taken care of. After every use, not only do I feel young but my skin also looks young. My friends have been complimenting me and I owe it all to my new skin care friend- Black Pearl Cosmetics Philippines' Royalty peeling mask!