Getting Prettier and Younger-Looking with Kedma Cosmetics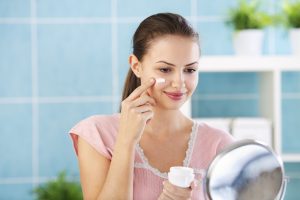 As we get older, the skin's cell regeneration and collagen production slow down. This process, partnered with environmental and lifestyle factors, leads to the deterioration of our skin, which causes signs of aging to appear prematurely.
Visible fine lines around the eyes, nose, and mouth might show up even in our early 20s. The aging process of our skin doesn't happen overnight. There are a lot of factors that contribute to its early development. Among those factors is the way we take good care of our skin.
Upon hearing this, I became more concerned about whether my skincare routine was enough to keep my skin healthy. As I search for new products, I've come to find Kedma Philippines' Platinum Instant Firming Mask. I wondered what can it do for my skin, and so I decided to try it.
The Youthful Effect
It took weeks until I start seeing results. I was more than thrilled to see that I see improvements in my skin. I don't really have problems with my skin such that I just wanted to look for ways on how I could further level up my existing skincare.
I felt that my skin got smoother and brighter. I also noticed that my pores have minimized. I didn't know that I could see this much change in my skin.
The Essential Components
What I like about the product is its unique formulation. It is composed of natural ingredients and Dead Sea minerals, which are essential to enhancing skin's softness and smoothness.
It is also fortified with antioxidants, which are necessary for the nourishment of the skin, making it look younger, smoother and more radiant.
The Verdict
I would say that I'm totally satisfied with its effects. It's a worthy addition to my day-to-day skincare regimen.
Although it's expensive, I can say that its price proves its value when it comes to the effects it promises it to stay true to its word. So I wouldn't mind spending on this item over and over again if it means keeping the radiant and youthful glow on my skin.