The Beauty Beneath Kedma Cosmetics' Dead Sea Mask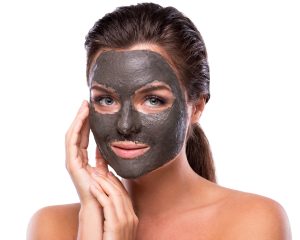 It is everyone's dream to have a youthful and enriching glow. However, with constant exposure to sun and pollutants in our surroundings, this might seem like an impossible thing to do. It wouldn't be too long until signs of aging starts showing up.
When it happens, you'll feel hopeless and desperate to find a permanent fix to this problem. I personally know how it feels like since I used to be in that position before.
I almost give up finding a way to deal with my zits and uneven skin tone, until I finally learned about this Purifying Mud Mask from Kedma Philippines. Understand that at this point, I'm really desperate to try any skincare product to manage my skin problems.
If it means I would get my glow back, I'll literally pay for it no matter how much it is. So I decided to try it out.
How's My Experience?
I honestly don't know what to expect on this product. However, I'm holding on to the fact that since I paid a lot for it, I should get the result they've promised me when the saleslady talked me into buying it.
Upon the very first application of the mask, I already felt different. My face feels tighter which I assume is a good thing since I don't often feel that way on the previous masks I've tried before. Right after rinsing it, I totally feel that my skin has become smoother.
Then months after using it consistently, I noticed that my zits were becoming less visible. The discoloration on my cheek area has also even out.
I never thought that it'd only take a month or so to achieve this progress on my skin. In addition, it seems like my pores are getting smaller. I could definitely say my skin feels softer and healthier.
A Major Upgrade in My Routine
Right before finding out about this mud mask from Kedma Cosmetics, I used to do tons of rituals which took me hours to finish. Now, it only takes me 30 to 45 minutes to be ready. I could say that this is definitely good progress for me.
Final Words About Kedma
I would say that I'm totally satisfied with the result I'm seeing. It's gentle, easy to apply, and is something I could use for years. In fact, I'm already considering trying some other products from the brand and see how it goes for me.