Here's How You Can Keep Your Feet Soft and Healthy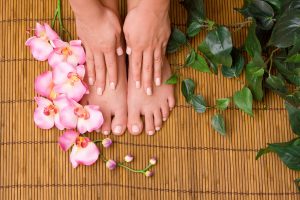 The feet are among the most used parts of the body. We use them every single day for walking, running errands, and doing whatever it is that we need to do. But many of us don't pay attention to our feet, especially when it comes to skincare.
Dry and unhealthy feet are never a good sight. I personally hated it when my feet used to get all dry and flaky, which is why I now make sure to follow a regimen that is solely dedicated to my feet. One of the things I never forget to do is to use the foot cream I discovered from a review site of Kedma Philippines. Some customers raved about this product, so I decided to give it a try and later on fell in love with it.
What's in This Foot Cream?
I used to have extremely dry and rough feet, which made wearing stilettos difficult for me. But since I started using Kedma's foot cream, I have noticed a huge difference. My feet are now much softer, and the calluses have become lighter and almost non-existent.
The foot cream is filled with healthy and natural ingredients such as aloe vera extract, olive oil, and Dead Sea salt. I slather it on my feet every morning and also at night before I go to bed to get the full effect.
Add a Food Scrub
I also make sure to exfoliate my feet once in a while. I use a foot scrub once a week to get rid of all the dead skin cells down there. I also sometimes scrub my feet with a loofah.
If you can, let your feet rest, and put them up when lying down to keep the blood circulation going. Get yourself a good foot massage and your feet will thank you for it for sure!